Annual Sound Healing Retreat with Michael Moon
August 25, 2017 @ 7:00 pm

-

August 27, 2017 @ 5:00 pm

$100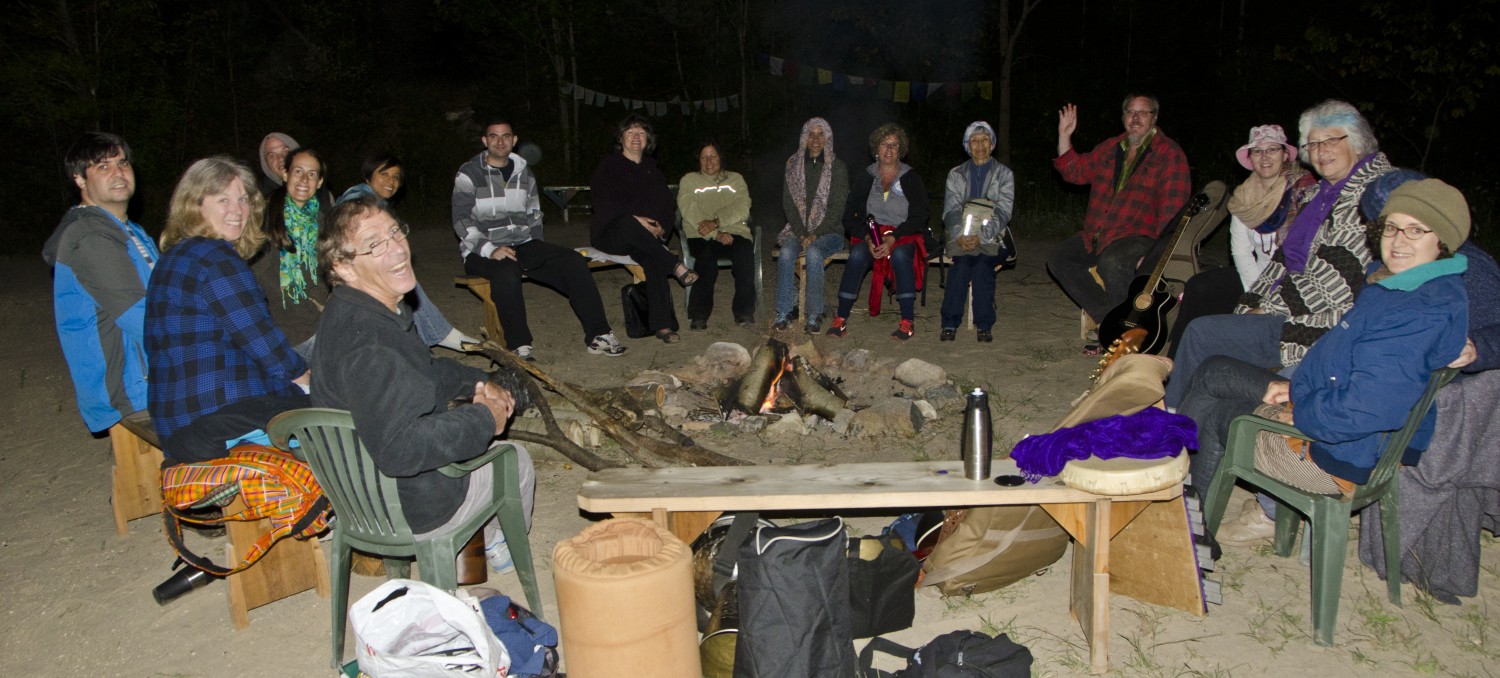 Spend a magical weekend with Michael Moon and learn about the amazing healing potential of your own voice. Experience a fun filled and evolving weekend in a stunning natural setting. We will share playful, simple yet deep exercises to harmonize our physical well-being, emotions and our connection to spirit. Instruments (crystal bowls, gongs, guitars, drums, xylophone) are also incorporated but not necessary. This weekend is not about musical talent. Anybody can participate, though musicians will find powerful tools to deepen their experience of music making.
To book cabin or camping space and register for the program contact Katya at:
It is a very affordable weekend and spaces do fill up so don't hesitate to book as soon as you know you want to come.
Past participants have shared: 'The best workshop of its kind!', 'So much fun and very relaxing', 'An amazing experience!', 'My cancer went into complete remission after the workshop and regular use of these exercises. My doctor calls it a miracle!' 
The weekend includes a special concert with Michael Moon on Saturday night.
More Details
Without giving too much away 😉 here is the basic schedule.
Friday:
I recommend coming up and spending as much of the day as possible on this wonderful land before we begin. Swimming, hiking the trails and tuning in. If you can I suggest a quiet wander through the land holding an intention for the weekend. Something you want to work on or heal. As you do this take note of any little signs in nature that pop out to you. Listen to the sounds, experience the little details in the flora and fauna. Nature can bring messages, open up and see if you receive any. (If you can't come early maybe you'd want to stay later Monday)
Friday
7:30~ 
Gathering at the dining hall for the camp details, welcome and finding each other.
8:00-11:00
We move to pond fire circle where we will have a fire, connect to the group and quickly move into fun and simple sound play leading to a drum and sound circle round the fire. (If it happens to rain, which it won't, we will be in the program center)
Saturday
8:00 – Breakfast
9:00-12:00 beginning to understand and play with the voice as a healing tool.
12:30 Lunch
1:30- 3:00 beach/ nature time
3:00- 6:00 Shamanic sound work, sound healing for each other, ho'o'ponopono
6:30-7:15 dinner
7:30 Concert with Michael Moon and friends
8:30 There is a fun dance put on by the camp or you can hang out at a camp fire or wander off to gaze at the stars…or if your in a deep healing space off to meditate and sleep…
Sunday
8:00 Breakfast
9:00-12 our final session together.
12:30 Lunch
After Lunch is free time go for a swim walk in the forest. Some of us may have an optional music circle maybe at the beach, or maybe a walk to the caves…
Here is a list of stuff you may want to bring to help you pack…
A yoga mat and sitting pillow if you like. There are lots of pillows there but they are not too fancy.
A drum or any other musical instrument. It is not necessary but nice to add…
Warm layered clothes for at night in case it gets cool. There are some August nights I have worn winter jacket hat and gloves. It looks pretty warm this year though.
Light comfy clothes for the day.
Swimsuit and towel… well you don't actually need a swimsuit since one of the beaches is clothing optional but do whats comfortable for you.
Insect repellant, preferably essential oils or other natural ones please.
Same with sunscreen. I prefer a light long sleeve shirt myself but you know what you need.
Water bottle
Maybe some snacks. If your signed up for meals its usually pretty good food but you never know you may not like one meal or get hungry at midnight. If your not signed up for meals bring simple easy to make food for the days move by fast and some have had trouble finding the time to cook in the past. Some people like to bring some wine etc for sat night.
An open mind and heart
Here are some Unicamp Details
CHECK IN time for all accommodations is 4 p.m. Please phone if you will be arriving after 9 p.m. so that staff can make special arrangements to be availablewhen you check in.
CHECK OUT time is 11 a.m. to allow accommodations to be serviced between visitors. Feel free to arrive earlier or stay later to enjoy the grounds.
PERSONAL NEEDS
Unicamp has indoor and outdoor showers, several outhouses, and washrooms in the dining hall and spiritual centre. You supply your own bedding, pillows and towels. Drinking water is available in all washrooms, at the outdoor sinks, and at several outdoor faucets.
If there is anything else you need feel free to contact me  mm@thetempleofsound.com
I am looking forward to playing with you all weekend!